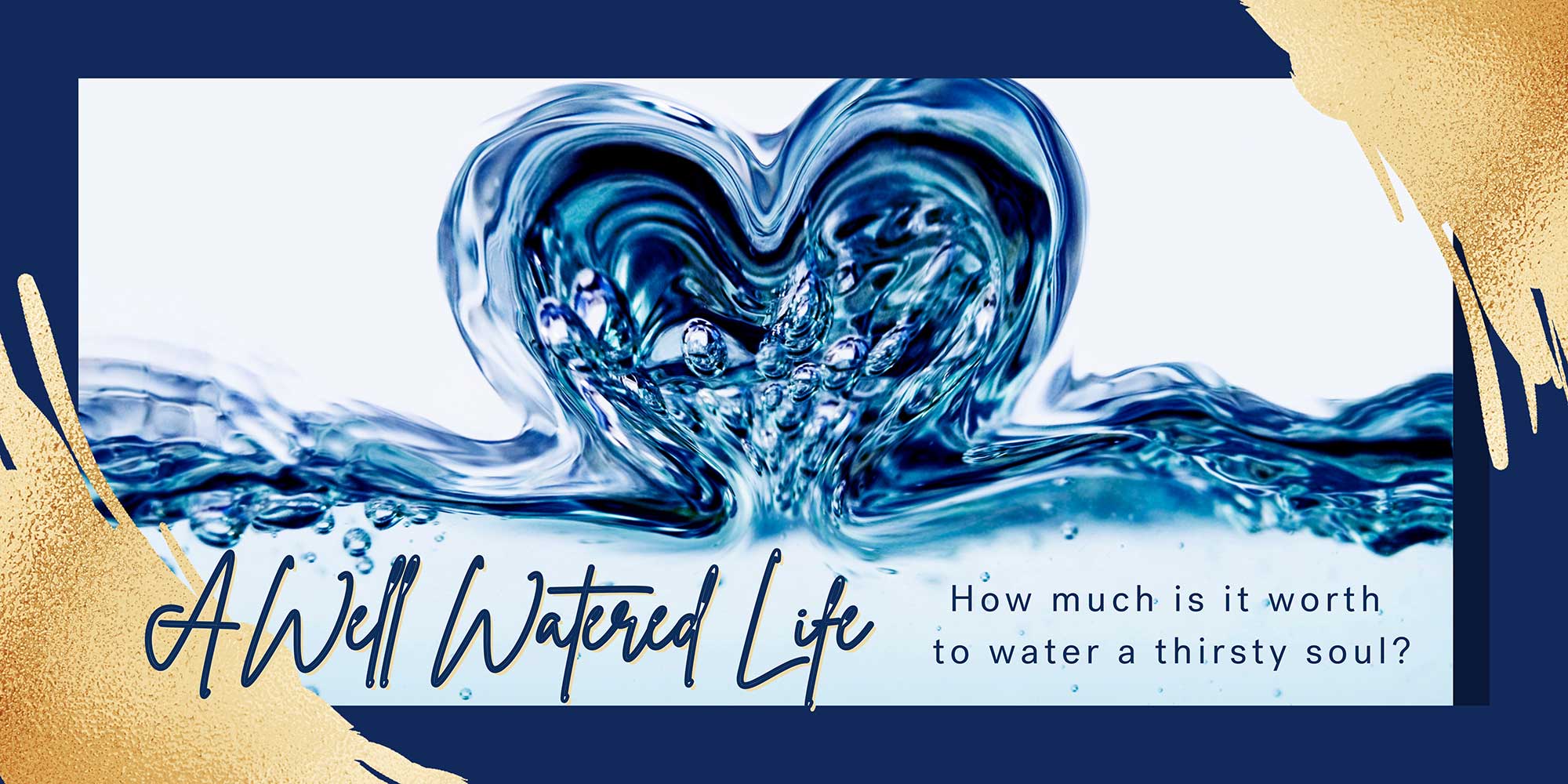 Well-Watered Life Giving Goal: $50,000
Water Your Faith - Water Your World
Its more than a slogan. We want to help you lead a well-watered life that overflows onto others.
We have heard the stories, stories of people, even churches, whose faith had gone dry. It hadn't died exactly, but it was withered. One of these stories includes people like Corrie. God used Apollos Watered to water her faith. In the middle of the watering, God was working and used Corrie to water her world.
You can hear Corrie's beautiful, life changing story in our special podcast Mini- Series "A Well-Watered Life" debuting on November 1. You won't want to miss it. Click on the podcast tab right here on the website or go here:
Over the past year God has been faithful to us at Apollos Watered. Our audience has grown dramatically, and YOU have been generous to us. We want to honor that generosity and continually work diligently to water your faith, watching in awe as God makes it grow! There are exciting things on the horizon, and we believe 2023 is a BREAKOUT year for Apollos Watered! We are taking the next steps but need your help to make it happen!
Your prayers, listens, shares and gifts allow us to water thirsty souls. You enable us to help people like Corrie, people like Afra, people like You, to have a well-watered life that overflows onto others!!

Support the ministry of Apollos Watered
Your one time gift of $50 or more will enter you to receive one of 50 books we have available.
It gets better. Our friends at Tyndale have provided copies of the NLT Illustrated Study Bible. Your one time gift of $500 or more gets you a copy. We love this Bible. Now we have to admit we are a little biased since our Executive Editor Kevin O'Brien wrote an article entitled "Citizenship in the Kingdom" found in Matthew 7, but this is a fantastic study Bible that will help you to see and understand the Scriptures in fresh ways.
Oh, and one last thing. You have probably heard us talk about our "missiholistic approach" to faith. You are going to be hearing a lot more about that in the days, weeks, and months to come. When you sign on to support us monthly, you will be eligible to participate in an online study with Travis after the first of the year. Details are coming soon.
Thank you so much for your generosity!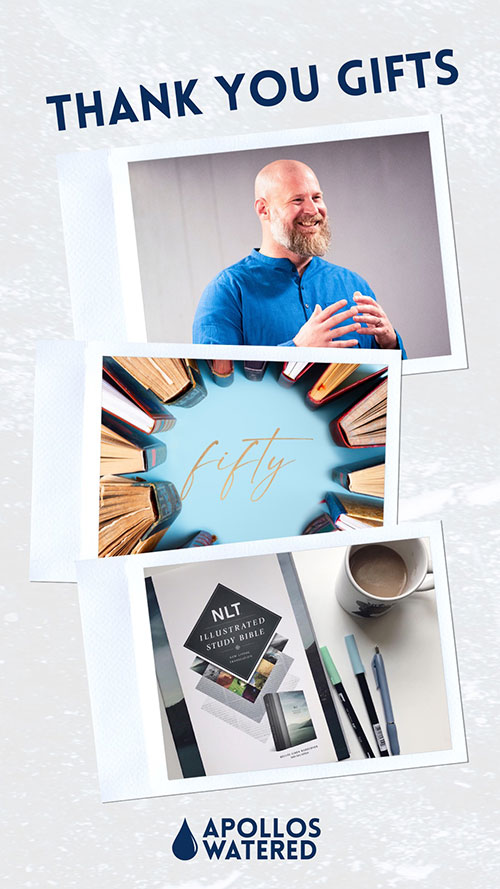 Support the ministry of Apollos Watered